About Us
Since 1998 ITCS has been providing time and attendance solutions. The ITCS-WebClock is in use at 1000's of locations and is noted for being "Simple and Easy to Use and Very User Friendly". The ITCS-WebClock ™ is more than just online employee time and attendance software. It easily integrates with payroll and financial systems & stream lines your payroll operation.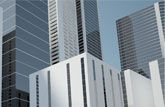 We are a leading international labor management solutions provider based in the United States. Powerful, yet "Simple and Easy to Use", our web based time and attendance software streamlines your workforce management and payroll processing activities. Track time through the Web Based Time Clock, Biometric and Badge Devices, PDA & Smartphones and Telephone time clocks.
Using Cloud and High Availability technology your data is secure, protected and always available.
SSAE16: One of the 1st audited software development organizations in the time and attendance industry. Our hosted operations are world class SAS70 data centers.