Clients
I would love tell you how incredibly wonderful they are! I will therefore try to sum up the attributes of ITCS-Webclock:



They are incredibly responsive;



The most customer-oriented company I have ever worked with (and in my 35 year career, I have been deemed "demanding on vendors" by my bosses);



If there is an issue, they address it immediately and do whatever it takes to correct it;



They do not "nickel and dime" you for everything and often offer to create reports for you at no cost;



They are very creative in trying to provide you whatever you need to get your job done; and



They are a true partner, rather than just another vendor always providing timely service and positive results.

I first began using them a year and a half ago for a medical transcription payroll that consisted of 1,200 employees and has now swelled to over 4,000 employees with huge success. In fact, it has been such a positive experience that we have rolled out Webclock to our German payroll for tracking their flex time and vacation time, which includes calculating their scheduled hours vs. worked hours. I can tell you the folks in Germany are a very tough group and their Works Councils are much like unions, which we have had to accommodate. We have succeeded and are now moving on to Switzerland.

Ann F. Burnham, CPP Director, Payroll Operations


---

ITCS has been terrific during our entire roll-out, answering all of our questions and helping us each step of the way. ITCS was easily able to handle our varied work rules. Instant access to employee time records means that our managers make work decisions based on the most up to date information which saves us money and time. With co-location on the ITCS server and guaranteed uptime we have also reduced our infrastructure costs. We cannot recommend ITCS strongly enough!

I would rate the software a 10 on a scale of 1-10. We have been using the software since December 2006. We have over 800 employees in 12 locations around San Francisco and in over 50 different departments. We have different work rules and different pay periods for most of the departments and WebClock easily handles all of our differences easily. Additionally, we have employees entering time in three methods: web punch, fingerprint reader and grid entry for self reporting employees.

I would rate the support a 11 on a scale of 1-10. We have needed support on several occasions and ITCS has responded quickly to each support item. Resolution is always quick and the support staff are wonderful to deal with, friendly and knowledgeable. We are hosted by ITCS. The value added of knowing that our data is in a secure location and mirrored to multiple back up servers is immense. Having ITCS host has saved us a lot of money and worry!

Sincerely,
Lael Kopke
Business Systems Development
UCSF Campus Life Services

---
Matt's genuine Best Smile on the phone made the changes we needed done go smoothly.

Also his immediate response to my "long" e-mails was so important. He was there for me.

Give him another WebClock Pat in the Back and let him know that a customer appreciated his Service of Excellence. Thank you so much Matt. You really made a difference. We appreciate your Customer Service of Excellence.

Sam Dias
Controller
Albanese Group LLC
Best Florida Storage
---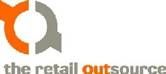 The improved WebClock 7.0 "We have had great success with your product out in the field using the wireless PDAs. Transmitting payroll files to our third party payroll vendor is almost too easy. However, I just wanted to take the time to tell you I really like the changes to the WebClock Manager's Menu I had upgraded last week.


If possible, you have made a great product even better. Tyler Mahler Vice President of Operations "


---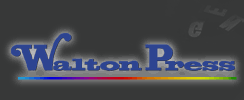 "We experienced very few problems with the ITCS-WebClock and the support has been great. It has also integrated very well with Ceridian & Print Cafe. You do a good job taking care of us." Patty Simms, Human Resources




---
NETWORK COMMUNICATIONS INC.

"We have used the ITCS-WebClock for years as a attendance system. When our costing system failed we move over 500 employees to the ITCS-WebClock in 30 minutes. Thanks for being there ITCS." Kelly Patton, Payroll Mgr, Network Communications




---